The Ultimate Forever Couple Package
The Best Package Imaginable
Most of our Forever Couples reach out to us wanting BOTH timeless Photography and stunning Cinematography that highlights the happiest day of their life. We have a good feeling that you also realize the value of having both on your Big Day.
What better way of celebrating your love than giving your marriage this priceless gift that you and your family can happily reminisce on for decades to come? As your chosen Photographer and Cinematographer, we promise to capture timeless moments that you, your kids, grandkids, and great-grandkids can look back on forever. And, we do this all while providing you a fun, unforgettable, and world-class experience as our valued Forever Couple.
If you want to save yourself the time, energy, and
headache of working with different vendors, this is for you.
We're your One - Stop - Shop in creating
the ultimate media experience for you on Your Big Day!
We're here to help you tell your unique Love story,
and capture the best moments of your happiest day ever.
Imagine having 2 Cinematographers and 2 Photographers
from an award-winning team with you for up to 10 hours capturing all of the
essential moments, smiles, laughs, speeches, and emotions of you,
your significant other, and your treasured guests on your wedding day.
It's going to be a fun time, and we're excited to help make your Dream Wedding come true!
Our Packages Are Perfect For You If:
You want your marriage to be Forever
You are having your Dream Wedding
You want the perfect cinematography & photography for your happiest day
You want a World Class Concierge Experience
You value Attention to Detail and Top Notch Quality
You want to work with a team that goes above and beyond
You want to work with the Best of the Best
Want to work with a team that's honest and transparent
ULTIMATE FOREVER COUPLE Packages
Up to 10 hours of coverage
When you book Yours Truly Media, it comes with up to 
10 hours of white glove service
that will make your day calm, stress free, happy, and fun.
Personal Project Coordinator
To ensure world class service, you'll have a dedicated person who works directly with you throughout our partnership. Your project coordinator will also send you stunning sneak peeks throughout the process.
We value speed, and we know you do too. While most photographers and companies deliver your photos in 2-6 months, we deliver your photos in just 6 weeks.
UP TO 5-7 MIN HIGHLIGHT FILM
Storytelling is what we do best. You have a unique love story, and we're going to capture it, and creatively communicate it in a way that expresses your true love, happiness, and commitment to one another.
FULL-LENGTH DOCUMENTARY EDITED CEREMONY & RECEPTION FILM*
Documentary film of your entire ceremony & all of the main parts of your reception.
All of your priceless memories in one full length documentary.
500+ Beautifully Edited Photos
Our Forever Couples value quality, and we do too. Instead of giving you thousands of "basic" photos, you're getting 500-1000 beautifully edited, high resolution, high quality, timeless photos.
That's right!
One hour engagement session and we'll deliver quality edited photos
that express your committed love for one another.
Let's add icing to the cake. We're going to use our drone to capture epic aerial views of your most memorable wedding day moments. While others charge extra for this, you get it included as a valued Forever Couple.
Your dream wedding will be shot in the highest and most crisp quality, 4K ultra HD. Trust us, you've never seen a video so clear. When people see it, they're going to feel like they were actually there.
2 cinematographers & 2 photographers
You'll have two dedicated cinematographers and photographers capturing ALL of the essential moments (big and small) that will make you and your family smile and laugh for years to come.
You deserve to share your beautiful wedding with the world, and we got you covered. We're going to create the perfect wedding trailer video that you can share on social media.
Personalized Shot List Creation
All of your essential wedding shots will be planned and accounted for ahead of time. You can count on us not missing a single moment that will bring happiness and joy to your family for decades to come.
Personal Online Viewing Gallery
Access your photos 24/7 anywhere in the world. These photos are yours, meaning you have unlimited download & printing rights, and you don't have to worry about photo watermarks.
To ensure we create and deliver the highest quality film & photos, we only use the best tools and equipment for shooting, capturing audio, and editing your special moments.
We absolutely love our wedding video. It's made me cry every time I watch it. They captured all the beautiful candid moments that photos don't always get and I will cherish it forever. They were on time and professional and super friendly.
The Type Of Wedding Cinematography
& PHOTOGRAPHY You Can Be Proud of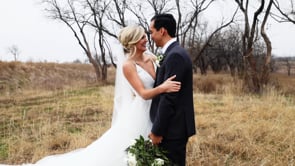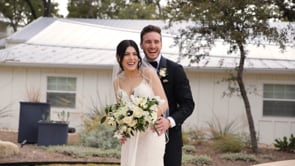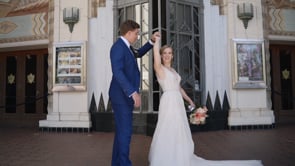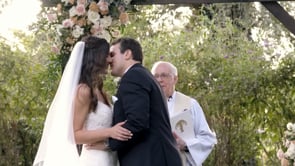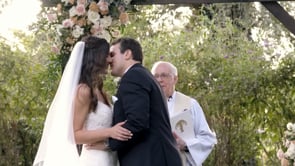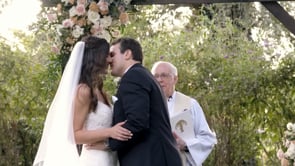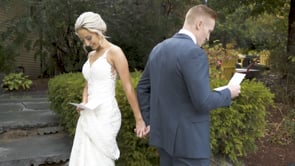 "I WAS LUCKY TO HAVE FOUND THIS COMPANY!"
"I can now understand what the fuss was about! I initially booked Yours Truly Media because it was a cheaper option than the original photographers I talked to. After I booked with them, I found a much cheaper photography company. So, imagine my disappointment for now having to "settle" with Yours Truly Media.
Boy, was I mistaken! I was LUCKY to have found this company! Their customer service is just top shelf! I also absolutely loved my photographers and they were so easy to work with! They were super creative and were very detailed. My engagement photos were absolutely stunning that my friend actually commented that they looked like pictures from a magazine! Our wedding pictures were just as oh-so-dreamy 🙂
THANK YOU SO MUCH, Yours Truly Media! You truly captured all the best moments of my wedding! This is why you're voted the best by my fellow brides because you are the BEST! More power to your company!"
Here's our signature process
After booking, your personal project coordinator will reach out to begin planning your wedding details and making your dream come to life.
Connect With Your Lead cinematographer & photographer
As your special day comes closer, you'll be connected with your official lead cinematographer and photographer. You'll be able to discuss details, locations, and more!
It's the day we've all been waiting for! On your wedding day, we will capture all of your important & special moments that we discussed and more – down to the details. The moments captured will be ones you'll be able to relive forever.
Our team will cull all of the photos taken on your wedding day and will select a collection of up to 700 of the best of the best photos to truly bring your memories to life. We also take all the video footage captured and craft together a documentary film, highlight video, and social media teaser that will take your breathe away.
After 6 weeks of living life as a new Forever Couple, all of your beautiful photos and videos will be sent to you, and you can reminisce on your favorite day for decades to come.
This entire experience has been a dream! This team is so organized and knows how to keep a bride calm and put all your worries at ease. From the beginning of booking, they listen to your concerns, what you're looking for, and what you want captured and it truly reflects in their work. I could not have picked a better team for the day of my wedding. And what everyone says is true.. you barely know they are there! They take the time over many phone calls and really pin point the details and plan the day with you. They were so flexible with last minute changes and kept the day moving. I never had to worry about this team. They work magic. Their work is effortless and candid and that is exactly what I wanted. The final photos are beautiful. The colors really pop in the most natural way. I have gotten SO many compliments on my photos and video and have recommended them to all of my friends. Highly recommend this team for your special day!
My team from yours truly was professional, easy to work with and did an amazing job. They know what they're doing and will let you know what shots/ views will look best in your video. I would recommend them again. Our video is EXACTLY what we wanted. They did a fantastic job.
we're an award winning media boutique:
Take your time and look at our work (both photography and cinematography). This is one of the most important decisions you can make, and we know how essential it is to work with the right team to capture your perfect day.
We want to make sure we're the perfect fit for you. If you're a Forever couple, love our work, and want to work with an experienced team, we invite you to apply. We have limited spots available, so apply today.
A brief call will be set up so that we can learn more about you and what you're looking for. We're also happy to answer any questions you may have.
Reserve your spot in our exclusive Forever Couple Dream Wedding queue with a deposit and signed agreement. Your personal project coordinator will get you properly acquainted and onboarded.
We don't work with everyone.
We work with select Forever Couples each month
Investments for photography and Cinematography starting at $5390
Frequently Asked Questions
The button above will direct you to our application.
To ensure serious inquires only,
Limited Spots Available Per Month
Currently accepting applications.
Yours Truly Media is an award-winning media boutique. We place an emphasis on true everlasting love and treasure every one of our forever couples, who become like family to us.