A HISTORY IN LOVE STORIES
Boston is an exceptional choice for weddings due to its rich blend of history, charm, and modernity. With its iconic cobblestone streets, historic landmarks like the Freedom Trail, and picturesque waterfront areas, Boston offers a unique backdrop for photography and videography. The city's diverse range of venues caters to various wedding styles and preferences, from elegant ballrooms to intimate rooftop settings.
Capturing the Timeless Elegance of Your Boston Wedding
In the heart of your wedding journey, Yours Truly Media is your dedicated partner in preserving every precious moment through the art of both photography and videography. Like the stories etched in Boston's cobblestone streets, our seasoned professionals delicately weave your unique love story into each frame. With a meticulous eye for detail and a genuine passion for storytelling, we gently capture the essence of your celebration, ensuring that the emotions, the laughter, and the cherished instants are lovingly preserved for a lifetime. Check out some of our favorite work below!
Why Choose Boston As Your Wedding Location?
Boston, Massachusetts is a sought-after setting for weddings for a variety of reasons:
Perfect Fall Weather: Although Boston isn't exactly known for hot weather, it provides a picturesque setting during the fall season. The mild weather, the beautiful assortment of colors from the changing foliage, and the smell of freshly fallen leaves lend to an aesthetically pleasing fall wedding day.


Wide Assortment Of Venues: When it comes to wedding venues, Boston has many different options to choose from. You can choose an upscale hotel venue such as the

Four Seasons Hotel

, an outside-the-box venue idea such as the

New England Aquarium

,  or

Misselwood

, a venue with a perfect view of the North Shore, located close by in Beverly, Massachusetts.


Historical Significance: Considered by many to be the birthplace of the American Revolution, there are many historic landmarks around Boston. You can compliment your wedding with a walk on

The Freedom Trail

, a tour of

The Paul Revere House

, or visit the USS Constitution, the oldest ship in the world that is still afloat. This is just a small sample of the many riveting landmarks to visit while in Boston.
Popular Wedding Venues Around The Boston, MA Area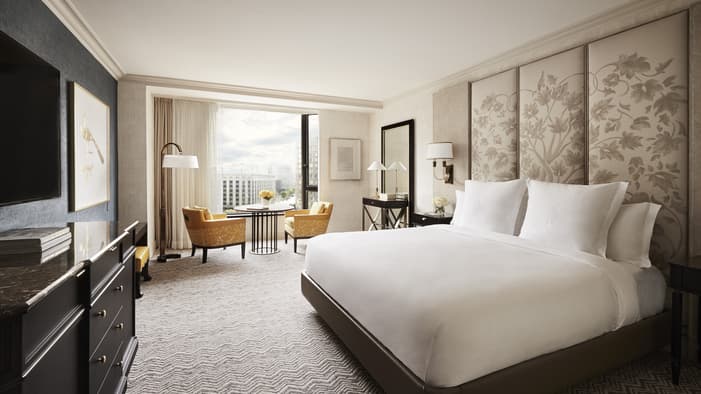 Known for its trademark flair that only the Four Seasons brand can produce, this venue is fit for a king. The Four Seasons offers several room options for wedding parties of all shapes and sizes.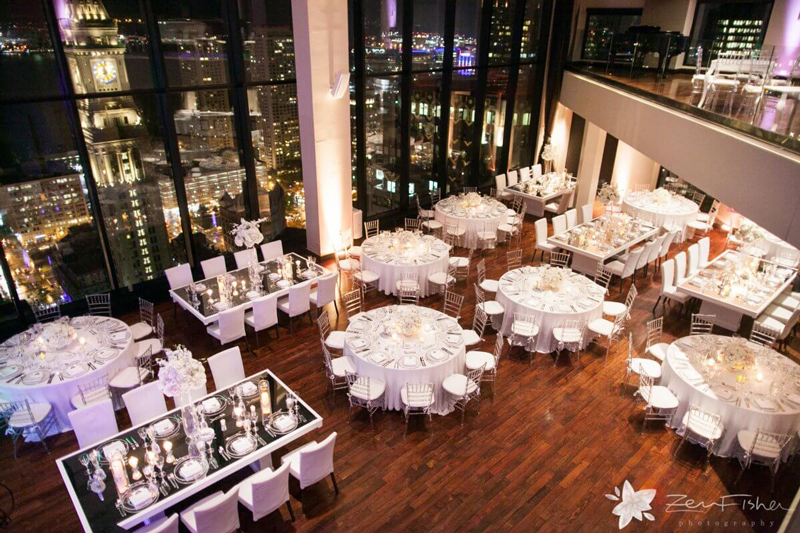 A venue located atop a skyscraper in the heart of Boston, the State Room is perfect for those looking for urban chic aesthetics and ultimate set-up customizability to cater to your exact needs. Able to host 1200 guests on a flow basis or 900 guests for a sit-down dinner and with a dance floor.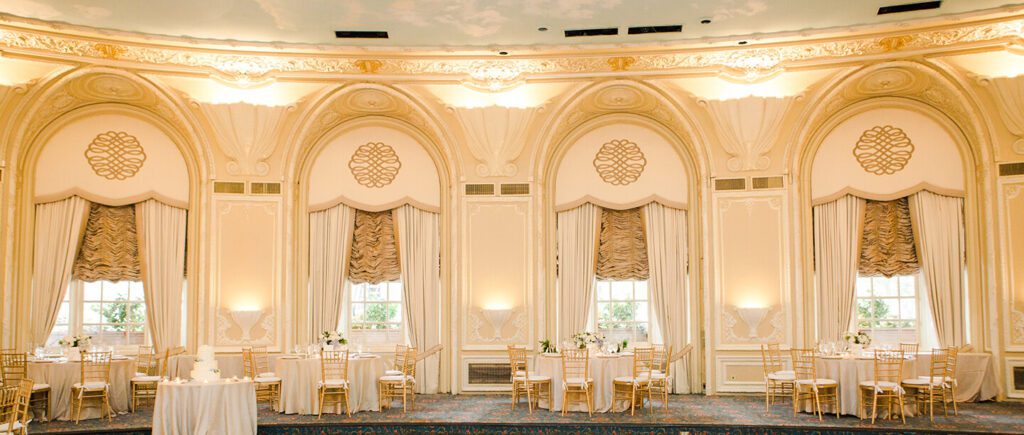 A downtown luxury hotel, The Fairmont Copley Plaza offers 25,000 square feet of Renaissance-inspired event facilities. With soaring, ornate ceilings and a spectacular Grand Ballroom, this venue is sure to impress.
Outside-of-the-box venues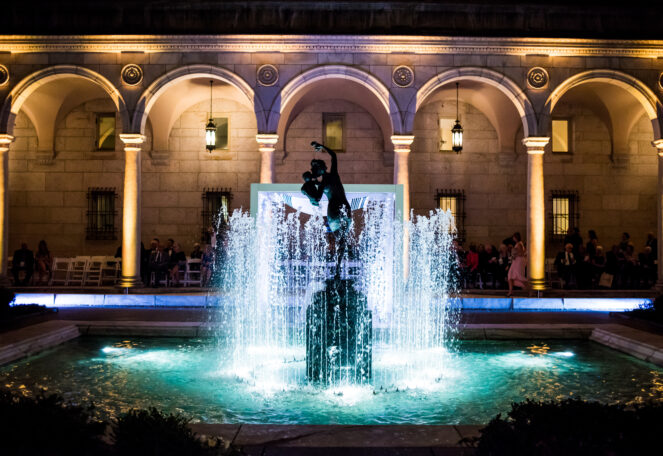 Satisfying history and architecture buffs alike, Boston Public Library is a unique venue. There are several different room options they offer as well, one of the most stunning being the Bates Hall.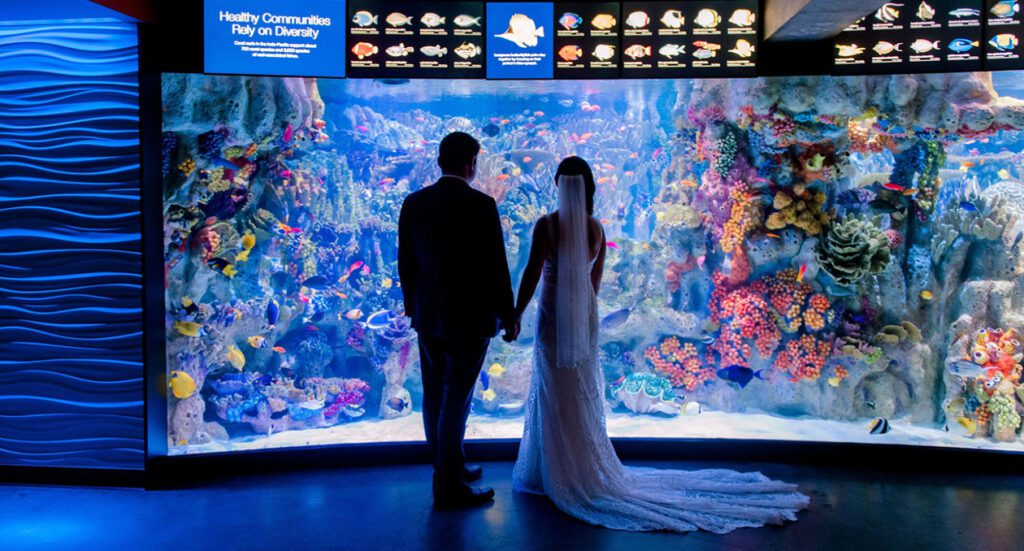 For those looking for an aquatic spin on their special day, the New England Aquarium is the perfect spot. Aside from a plethora of animals to observe, the venue offers a beautiful view of Boston's waterfront.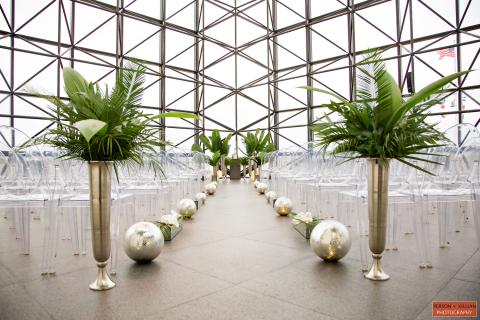 This seemingly unorthodox venue is perfect to wow anywhere from an intimate crowd of 30 to a total of 300 guests in the nine-story glass Pavilion. Receptions can be held at Smith Hall, which features a full size dance floor and towering windows overlooking the city skyline.
Breathtaking Venues Just Outside Of Boston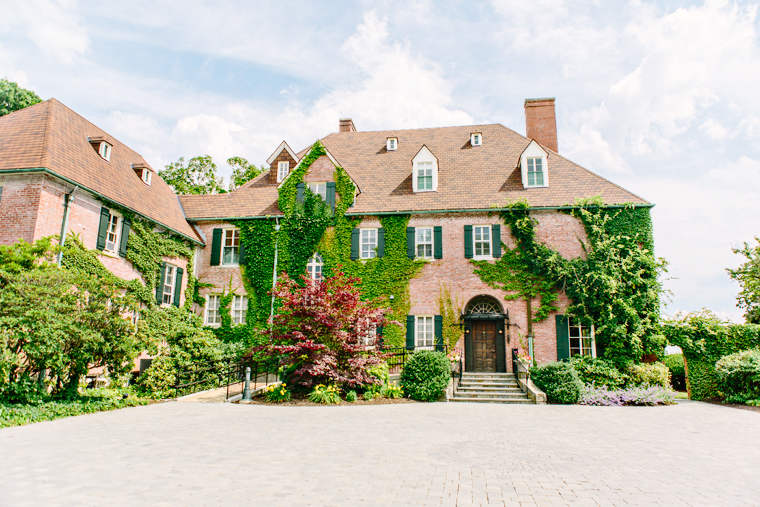 Misselwood is a gorgeous vine-covered historic estate on Endicott College's campus. The ocean-side cliffs provide a perfect backdrop for capturing romantic moments with you and your partner.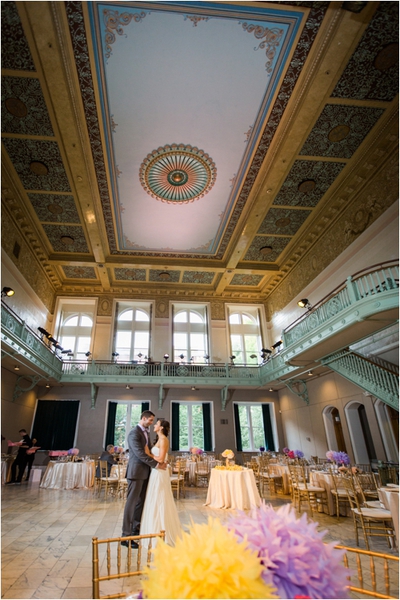 Multicultural Arts Center
This performance arts center offers a theater, gallery, and kitchen more than capable of putting on a stylish ceremony. Around 150 people can be accommodated for a seated dinner with a small dance floor, while 200 people can be supported at a standing reception.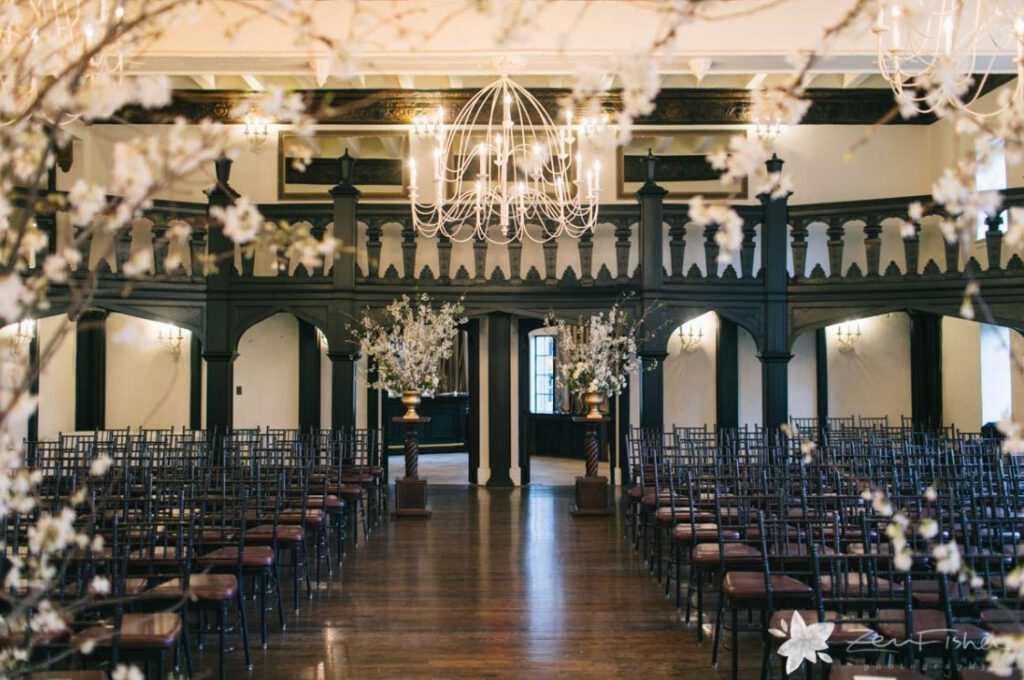 This historic venue exudes class with its Tudor-style architecture, vintage ballroom with floor-to-ceiling windows and Murano glass chandeliers. The venue is also conveniently located just 3.5 miles from Boston's Financial District.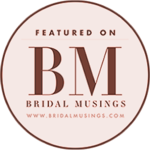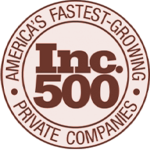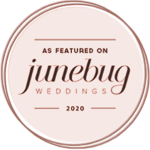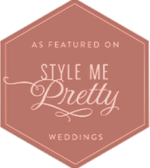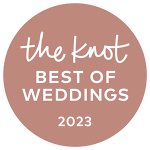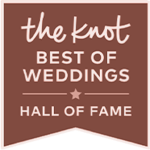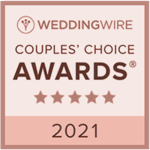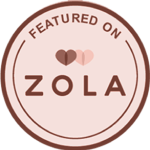 Transforming Moments into Masterpieces
There are not enough words to describe how highly I am able to recommend Yours Truly Media (Boston) as a wedding photographer/videographer. I hired them in a heartbeat after seeing their portfolio, I loved their photography and videography style. Every step of the process from figuring out logistics, to timeline, to taking the photos that day was incredibly easy with them. Our photo team and lead photographer, Thuy, was an absolute joy to work with! I was a little nervous about the pouring rain on our wedding day, but the photos they took were still pure art. I'm in awe and cannot recommend them enough!
Jay and her assistant photographer were so fun, kind, and helpful at our wedding just outside Boston! We had a blast taking photos with them before and after our ceremony, and they were flexible (like when hair/makeup ran over) and patient while helping us keep things on schedule. The resulting photos are gorgeous and such a lovely memento of one of our favorite days -- The team captured some great candids in addition to our formal photos with family and friends, and zeroed in on some precious moments between us and our guests, which absolutely delighted us.
We are extremely happy with our videos from our wedding this last June. The communication leading up to our wedding wasn't as seamless as with our other vendors. We also were surprised the person we had a planning meeting with, and expected to be there day of was not, and we had not been informed of a change in staffing.
We use this company for our engagement shoot and for our wedding day and they did not disappoint one bit!! Our engagement photo shoot was in the city in November and it was a very cold, but Danny made it a really fun time. The two of us had a fantastic time together and really enjoyed every moment of it and the pictures came out absolutely stunning. On our wedding day, they captured every single moment that I wanted them to and more they did not miss a beat, the two photographers that we had there that day worked so incredibly hard, and they were so easy to work with, they were super nice, super on top of, every moment we had on our list. I generally couldn't be more happier with how our pictures came out, our entire family LOVED the pictures. Thank you Yours Truly Media and our photographers, you gave us MEMORIES that will last a lifetime.
BEGIN YOUR UNFORGETTABLE JOURNEY
At Yours Truly Media, we transform each couple's unique vision into breathtaking visuals. Our experience in capturing the essence of your love story ensures your wedding memories are preserved and artfully crafted into a narrative that reflects your individuality.
Frequently Asked Questions
Why is Boston a popular wedding location?

Boston is a popular location for weddings for several reasons. Besides its various historical landmarks, Boston provides a wide variety of venues to choose from, ranging from upscale highrise hotels to shoreside views. Boston is also especially beautiful during the fall thanks to the lush foliage and mild weather.
Do you need to be a state resident to get married in Boston, MA?

No, you do not need to be a state resident to get married in Boston. 
What is the best time of year to get married in Boston?

Winters and snowfall in Boston, MA can be unpredictable, so it is best to look into booking a wedding venue during the Spring to Fall months. Fall is especially beautiful in Boston as the mild weather and changing foliage add to the ambiance of your special day!
What types of wedding venues are available to book in Boston?

The selection of venues in Boston makes it a true contender for one of the best cities to get married in the United States. Options include traditional yet lavish hotel venues such as the Four Seasons Hotel, outside-of-the-box venues such as the New England Aquarium, and regal venues such as Alden Castle.
What pricing packages do you offer for Boston weddings?

We offer three tiers of pricing packages for Wedding Photography, Videography, and All-Inclusive Packages. For more information, check out our pricing page.