SOUTHERN CALIFORNA WEDDINGS
Southern California is a wedding paradise renowned for its unique blend of natural beauty and cultural diversity. What sets it apart is its year-round Mediterranean climate, providing endless opportunities for outdoor ceremonies against stunning backdrops like golden beaches, lush vineyards, and picturesque gardens. Couples can also infuse their weddings with the region's vibrant culture, from Mexican and Spanish influences to Hollywood glamour. With a wide range of venues, from historic missions to modern beachfront resorts, Southern California offers a diverse and breathtaking canvas for couples to create their dream weddings, making it a truly special and memorable destination for tying the knot.
Explore why Southern California is known as the Ultimate Destination
This is where Yours Truly Media began, in the heart of Southern California. For over 8 years, we have been blessed to have filmed and photograph thousands of weddings. It truly has it all! Perfect year-round weather, Mountains, Trees, Beaches, and even that magical golden-hue that gives this area its signature charm. Check out some of our favorite work below (check out our video gallery and photography gallery as well)!
Why Choose Southern California As Your Wedding Location?
Southern California is a sought-after setting for weddings for a variety of reasons:
Lush Mediterranean Climate: Southern California is known for it's Mediterranean-like climate, providing couples with the perfect weather for their special day. With warm and dry summers and falls featuring perfect mild temperatures, every wedding feels like you've been transported to paradise.
Various Scenic Venue Types To Choose From: Southern California provides a variety of wedding venue types that are capable of fulfilling any dream wedding requirements. Venues such as BRICK provide contemporary industrial-chic aesthetics, while The Hacienda provides a rustic ranch with Spanish cultural influences, and venues such as Grand Tradition Estate and Gardens showcase the lush, rolling gardens that Southern California is known for.
Cultural Diversity: Southern California is an area with a rich blend of cultures. The area has a large population of immigrants originating from Mexico and South America, as well as a diverse population of Asian immigrants. Immigration to California has resulted in a blend of cuisine, festivals, and cultural events that make it an exciting cultural hub. As Southern California is also the home of the entertainment industry, the glitz and glamour of the region seeps into the style of weddings in the area.
Venues IN Southern California
Popular Wedding Venues in Southern California
Venues Around The Los Angeles, CA Area
Noor is among the premiere wedding venues of the Los Angeles area, and it's not hard to see why. Providing the personal touch of a family-owned boutique event space while also providing all-inclusive wedding packages, this venue will provide a detail-oriented and stress-free wedding day. There are also several event spaces to choose from, from the Art Deco-inspired look of the Ella Ballroom (which accommodates 120 guests) to the NOOR Terrace's beautifully draped outdoor courtyard complete with a picturesque fountain (which can host up to 320 guests).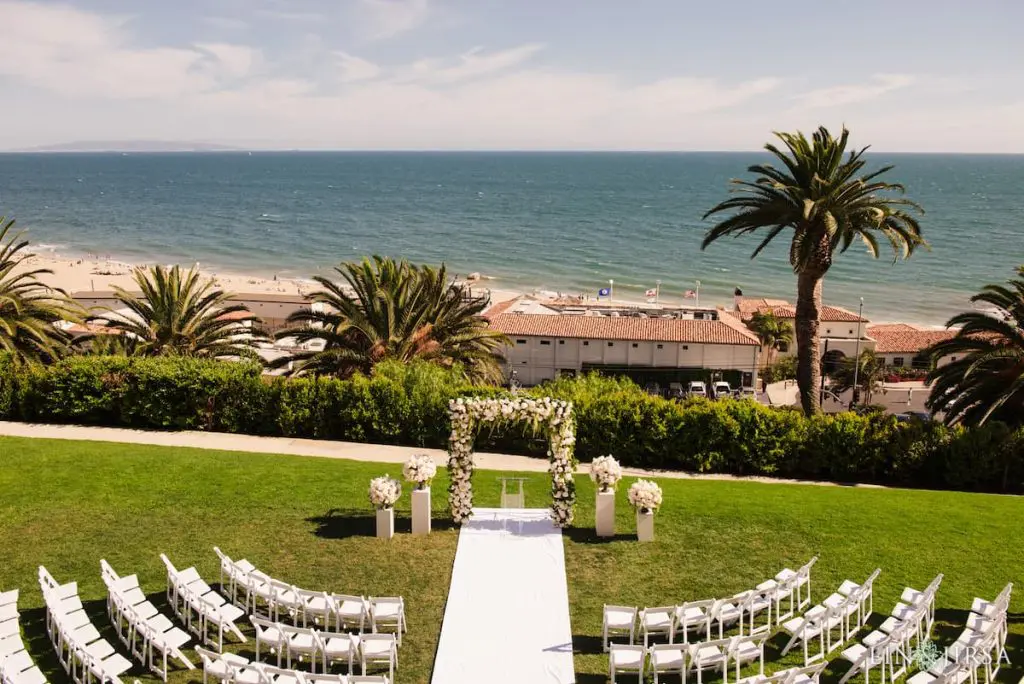 Established in the 1920s, this Mediterranean-style exclusive mansion wedding venue provides sweeping views of swaying palm trees, roaring waves, and a 180-degree view of the Pacific Ocean. Cocktail receptions can be held on the Spanish-style patio while the post-ceremony celebration can occur in the formal dining room, where up to 275 guests can take in the contemporary elegance of the hall.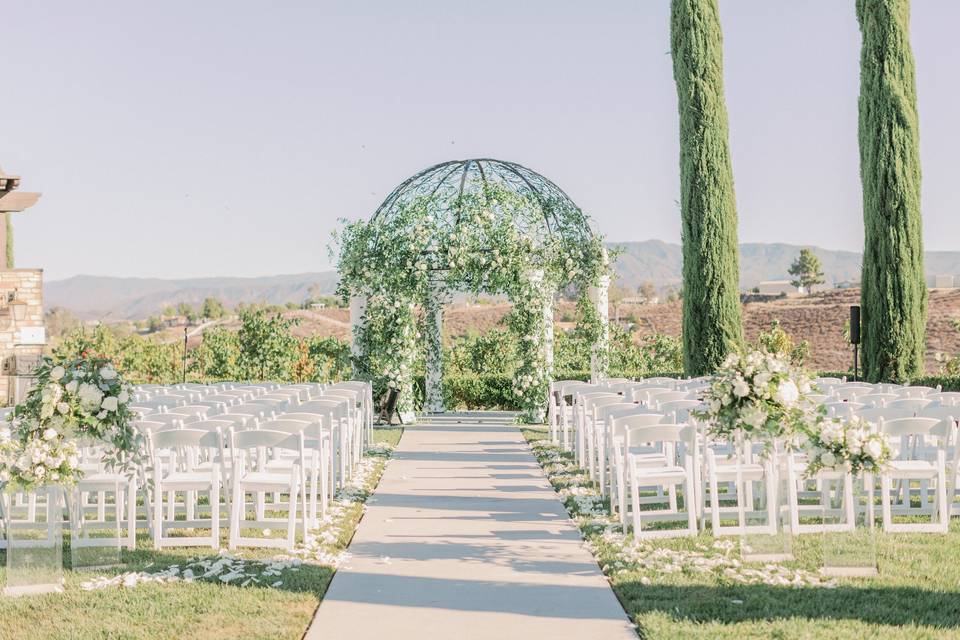 For those looking for an elegant vineyard venue, look no further than Avensole Winery. With 15 acres of vines and grounds covered in ponds and manicured gardens, this venue is the perfect spot for those looking for a ceremony surrounded by the famous natural beauty of Southern Califronia. This venue's expert coordinators strive to make your day special for you and up to 140 guests by providing all-encompassing wedding packages that cover the ceremony, a cottage and loft suite for wedding party preparation, meals, and more.
Venues Around The Orange, CA Area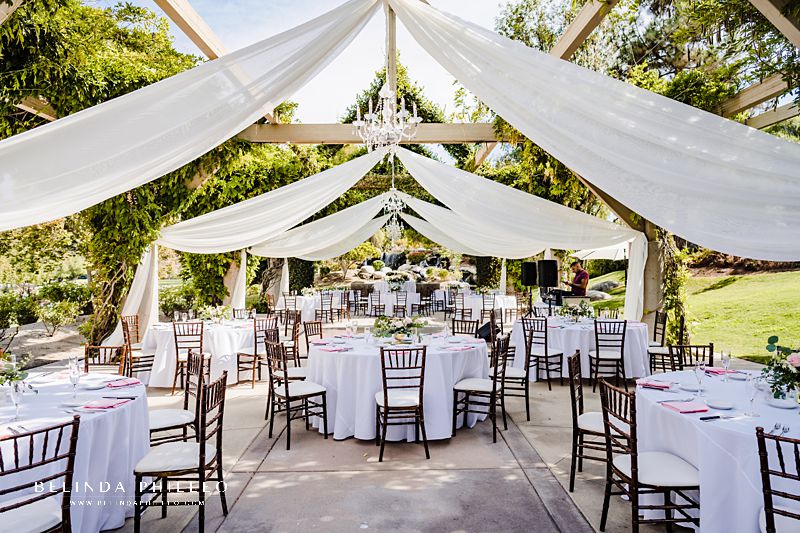 Whether you wish to have your ceremony during a peaceful sunrise or jaw-dropping sunset, this venue provides the perfect ambient and romantic setting to say "I do". Being a golf course, there are plenty of lush locations to capture precious moments of your special day. There are also several event spaces to choose from, such as the expansive Vista Falls room with floor-to-ceiling windows, the intimate Vista Pointe room, or one of the banquet halls with idyllic views of the property. Regardless of what room you choose to celebrate in, you and up to 250 guests will be captivated by the sprawling natural scenery.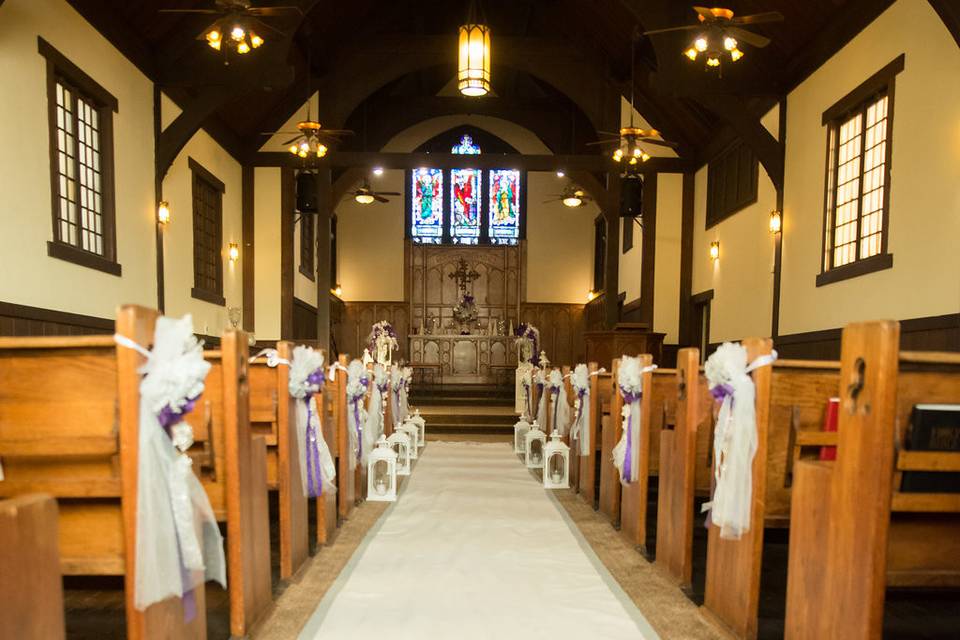 Celebrate your wedding day in this historic wedding chapel in romantic "old towne" Orange County, CA. Additionally providing charming grounds and a newly remodeled ballroom, there is plenty of space for you and up to 175 guests to have a storybook wedding. The venue keeps all budgets in mind by providing a variety of wedding packages that range from short and sweet ceremonies in the chapel to fairy tale affairs in the Grand Ballroom or Garden reception.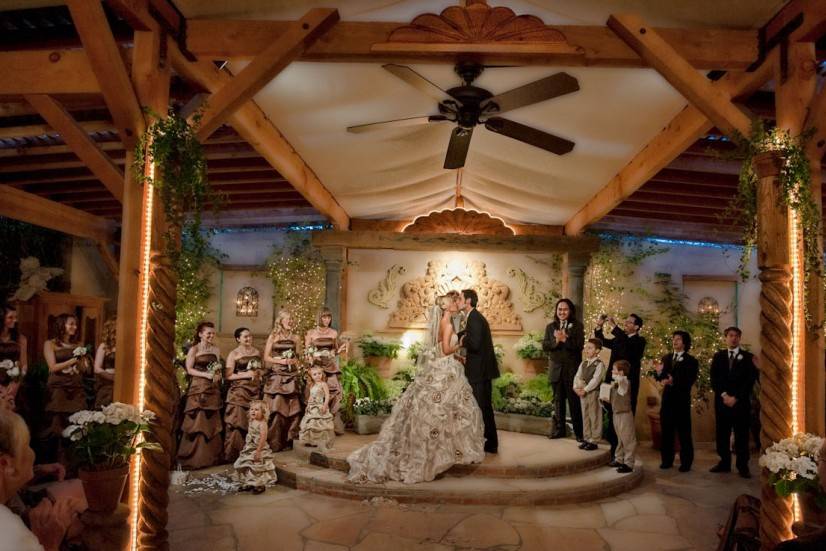 Utilizing a Spanish-style ranch from 1901, this venue incorporates a historical and cultural flair that Southern California is known for. Exchange your vows around the lush foliage and gurgling stone fountain of the red-brick inner courtyard. Cocktail hour is held in the Taos Courtyard, a captivating area complete with terracotta planters, wooden beams, and hanging chili peppers. After having drinks at the Southwestern bar, you and up to 200 guests can dine and celebrate in the Sante Fe-style banquet hall. This venue also offers several wedding packages, so you can customize your day to be exactly how you want it.
Venues Around The San Diego, CA Area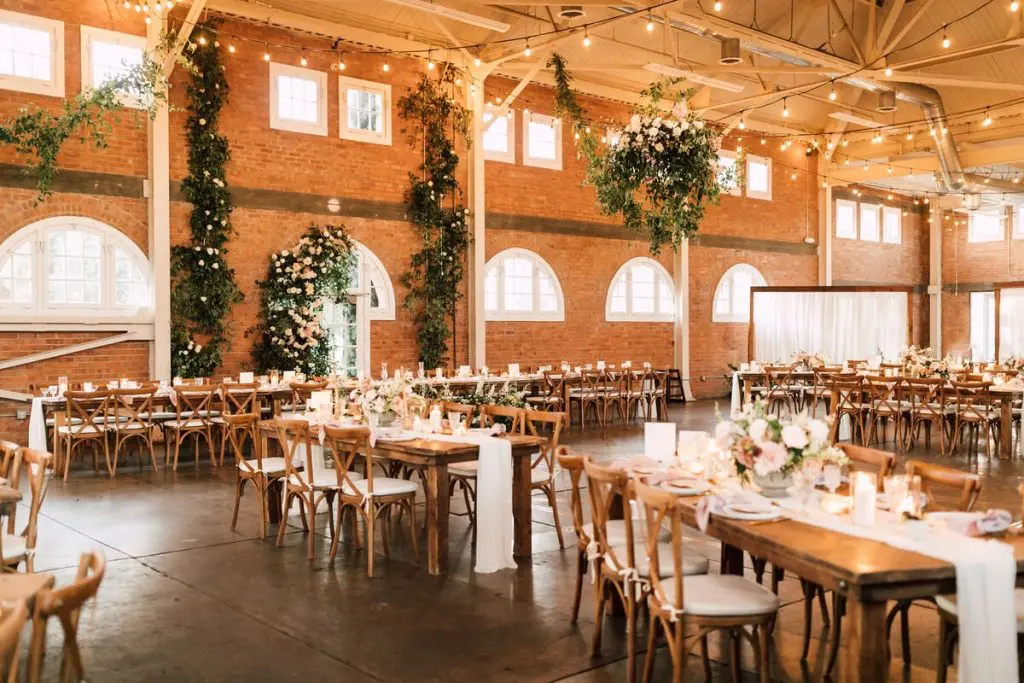 BRICK is a modern industrial space that can act as a blank canvas for your wedding day ideas. With high vaulted ceilings and 100 windows providing plenty of natural light, the venue provides ample ambiance for you and up to either 220 guests via seated celebration or even more via cocktail-style reception. You can also extend the celebration to their west lawn as well. This venue acts as the perfect space for those wanting freedom and flexibility.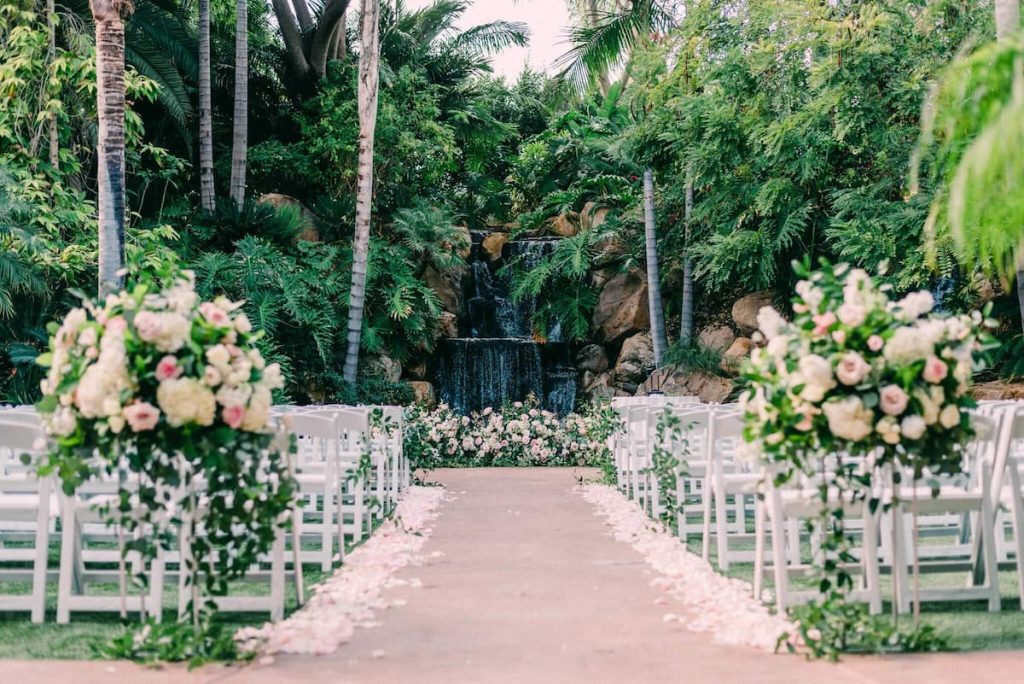 Grand Tradition Estate and Gardens
This garden oasis of a venue has been hosting extravagant weddings for over 37 years. Spanning 30 acres, with 18 of them being perfectly-maintained gardens, Garden Tradition Estate and Gardens provides couples a private and breathtaking space for their special day. There are two reception space options. The Arbor Terrace provides stunning gardens surrounded by palm trees and huge waterfalls, making it a breathtaking natural area for your ceremony. The elegant Beverly Mansion serves as an extravagant backdrop for your reception, adorned with crystal chandeliers and exquisite furnishings. This venue provides custom wedding packages based on the amount of guests (from a 75 guest minimum to a 125 guests minimum).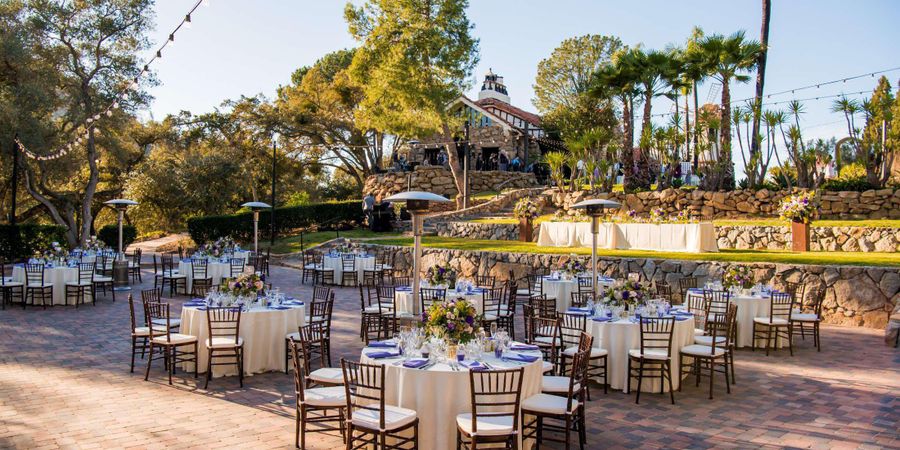 Mt Woodson/Amy Strong Castle
Located at the base of Mount Woodson, this historical castle constructed in 1921 exudes elegance. With views of sprawling green fields, expansive trees, and even a stone base windmill, the venue provides endless possibilities for capturing your special day. There are three reception areas available, including the Upper Front Lawn (which seats 350 guests), the Lower Patios (which can seat 350 guests as well), and the Castle Great Room (which seats 80 guests with an additional 30 able to be seated to the Attached Patio).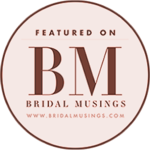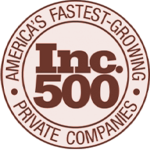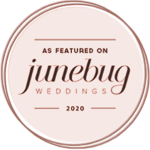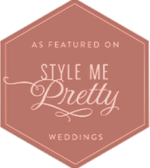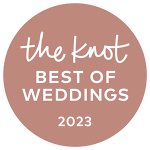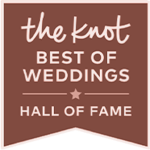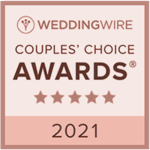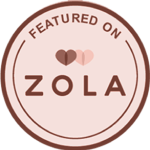 Transforming Moments into Masterpieces
Words cannot describe the utter joy and relief I had in selecting Yours Truly Media as our photography and videography vendor. This was the most important decision we had to make across all vendors and I am so thrilled we had YTM as part of our special day. From start to finish, their system and processes were easy to navigate, their communication was seamless and their turnaround timelines can't be beat. They offered words of encouragement, brainstormed ideas and provided solutions when needed. If you're located in Los Angeles you can't get better talent than Sara K as your photographer. I cannot stress this enough – YTM is the right vendor for you!
Yours Truly Media was amazing to work with for our photography and videography! We had our ceremony at Seagrove Park in Del Mar and the reception at il fornaio. They captured the ambience we wanted for our finished product and the photos and video content were so beautiful! The whole process was smooth and I would highly recommend them.
My hubby and I found YTM through the Knot and we couldn't have been more thankful or impressed. From the initial consultation to discussing shots we wanted, ideas, planning, etc., they were an absolute dream to work with. On the day of our wedding, they were such a delight to be around, so professional but relaxed and chill at the same time. Exactly what we wanted! They made us feel so special and comfortable! We had them do our photos and video and we will treasure both FOREVER! Truly the best money we spent on our wedding - worth every penny
We used YTM in April and received the pictures in May - absolutely stunning! They were easy to work with and reasonably priced. They helped us plan the key moments we wanted to capture on camera, and talked us through poses to help us get the perfect shots. Paul was with us on the day of the wedding and the pictures were amazing - every single photo captured the beauty and excitement of that day. He even found a perfect location outside of our venue to do sunset shots. The turnaround time for sneak peek photos and the full album were delivered faster than they had set expectations for! All around - A+ experience!
BEGIN YOUR UNFORGETTABLE JOURNEY
At Yours Truly Media, we transform each couple's unique vision into breathtaking visuals. Our experience in capturing the essence of your love story ensures your wedding memories are preserved and artfully crafted into a narrative that reflects your individuality.
Frequently Asked Questions
Why is Southern California a popular wedding location?

Southern California embodies perfect weather year-round with its Mediterranean-like climate. The region also provides a variety of venue space options, such as BRICK, a fully customizable industrial indoor space, Avensole Winery, an expansive vineyard, or The Chapel Of Orange, which encapsulates historic and romantic "old towne" charm. Being a blend of several cultures and the home of the entertainment industry, Southern California provides various exciting cultural experiences, cuisine, and traditions.
Do you need a marriage license to get married in Southern California?

To be legally married in California, you must obtain a marriage license prior to the marriage ceremony. For more information and legal requirements, click here.
What pricing packages do you offer for weddings in Southern California?

We offer three tiers of pricing packages for Wedding Photography, Videography, and All-Inclusive Packages. For more information, check out our pricing page.