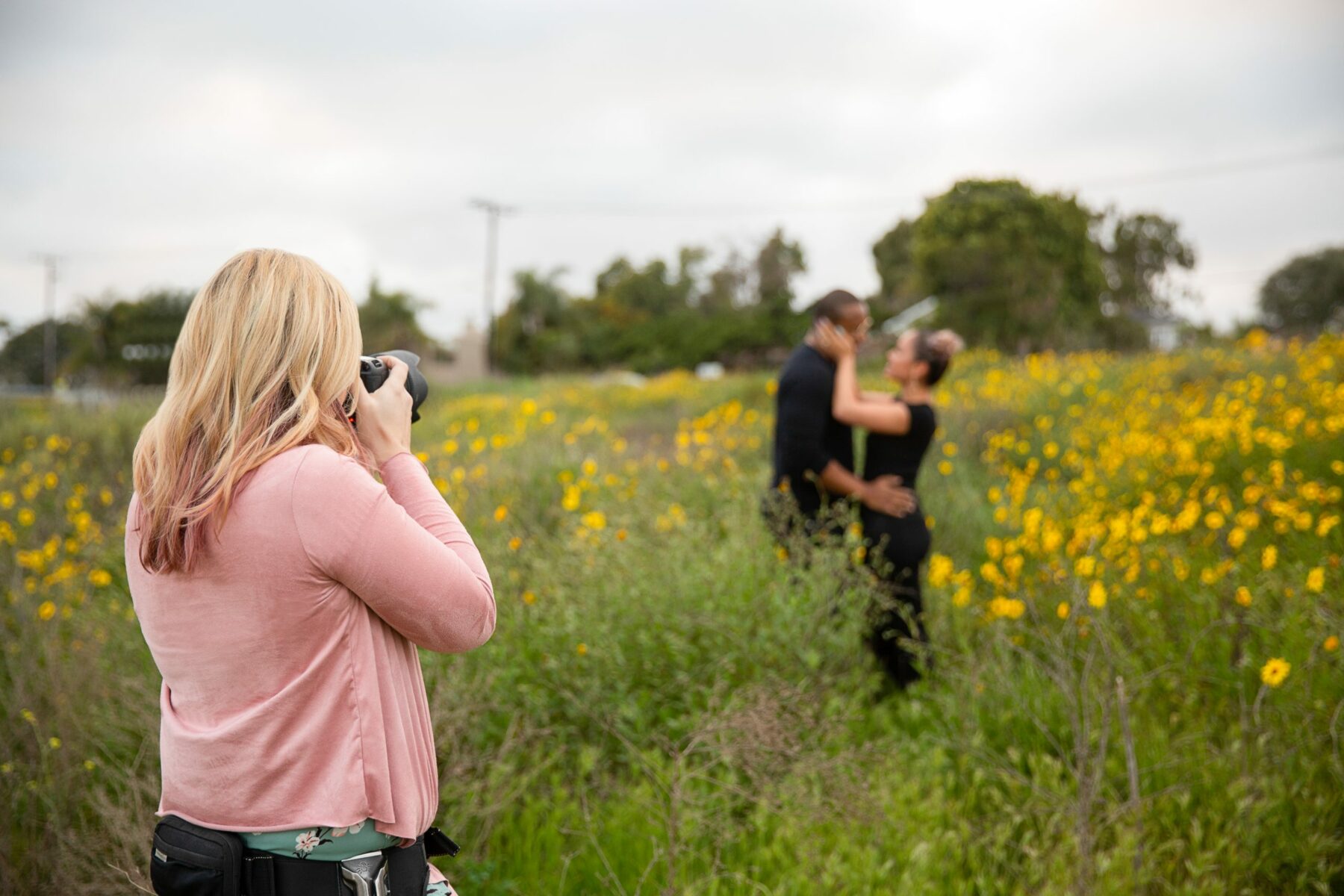 At Yours Truly Media, our wedding videographers know there are few things as exciting as getting engaged. Whether you are the one proposing or the one saying yes, the exhilaration that comes with the moment is something neither of you will ever forget.
Next, you get to tell the world, show off your smiles — and the ring! — and express your love, gratitude, and happiness on the platform that suits your combined personalities best.
Chances are, if you are reading this, you know exactly how getting engaged feels. It is really something, isn't it? Then, suddenly, it is time to plan the actual wedding, and some of that joy is overwhelmingly usurped by difficult decisions that lead to stress you only ever knew existed in movies.
We understand that too.
Here are five helpful tips to avoid wedding planning pitfalls and unsupportive advice while managing expectations, asking for help, and finalizing your calendar, so you can look ahead to your wedding event with confidence. 
Avoid Planning Pitfalls by Outlining Your Wedding Event on Paper
There are going to be several things you know right away, and most of them are going to have to do with the finances behind your wedding day. These details are different for each couple and should be realistically considered from the beginning.
Planning a $100,000 wedding while knowing you have $30,000 to commit to each detail from the ceremony through the reception is going to cause an incredible amount of stress when it is time to cut back.
Sit down with your soon-to-be-spouse and write down what is important to you. This, too, will be different for everyone. But knowing where the wedding will be held (his hometown or yours), and a ballpark guest count are a good start.
You do not need to plan your wedding in one sitting, but you do need to outline the larger requirements, so you can begin breaking them down into smaller details that can be digested a little easier.
Avoid Unsupportive Family, Friend, and Coworker Dynamics
The moment you tell everyone you are engaged unsolicited advice is going to begin pouring in.  If this is bringing undue stress into your relationship, which is interfering with your ability to plan with excitement, avoid the circumstances or conversation going forward.
It is okay to tell your family, friends, and even coworkers that you have a lot of decisions to make, and you would like to do so with a fresh set of eyes.
Certainly, referrals for wedding photographers, wedding videographers, caterers, florists, and event planners can be incredibly helpful. Just do not allow yourself to become overwhelmed by everyone else's opinions.
Which leads directly to our next tip…
Avoid Stress by Managing Expectations
When we say to avoid potentially stressful dynamics, we know that is easier said than done.
However, it may be possible to manage expectations by stating that you are not ready for their input just yet. You can express how important the relationship is to you, and that you will be ready to consult him/her/them based on their and your expectations regarding their role in the wedding.
Now, however, is not the time.
Ask for space while you get the initial details solidified with your soon-to-be spouse, then you can talk about how they can help.
Avoid Doing Everything Yourself
No matter your budget, some things are better left to the professionals.
Your wedding photographer and wedding videographer, for one (or two), is something you will want to delegate to someone with experience and style.
Catering? Absolutely. Flowers? You bet.
Making a list of things that can be handled by the pros will allow you to free up space in your brain by starting a secondary list that your family, maid of honor, or other important people can help with.
Avoid Delays and Disappointments by Finalizing Your Calendar
Choosing your wedding date is one of the most important decisions you can make. Next, is the need to get on each professional's calendar. If you wait — especially where an experienced wedding videographer is concerned — you may find your match only to realize the wedding photographer and wedding videographer are booked on your wedding day.
Use Online Resources to Find Professional Partnerships You Can Count On
At Yours Truly Media, our wedding videographers receive many referrals from previous clients, which we really appreciate and enjoy. But even if you would like to search for professional wedding vendor partnerships on your own, the internet can go a long way in providing the options you need to make food, cake, and wedding videography style decisions. They can also offer reviews and testimonials with a click, which can be helpful at first blush.
If you are interested in securing wedding videography talent that captures the smallest details and the big picture of your incredible wedding event, contact us today to discuss your complete needs with our experienced staff.