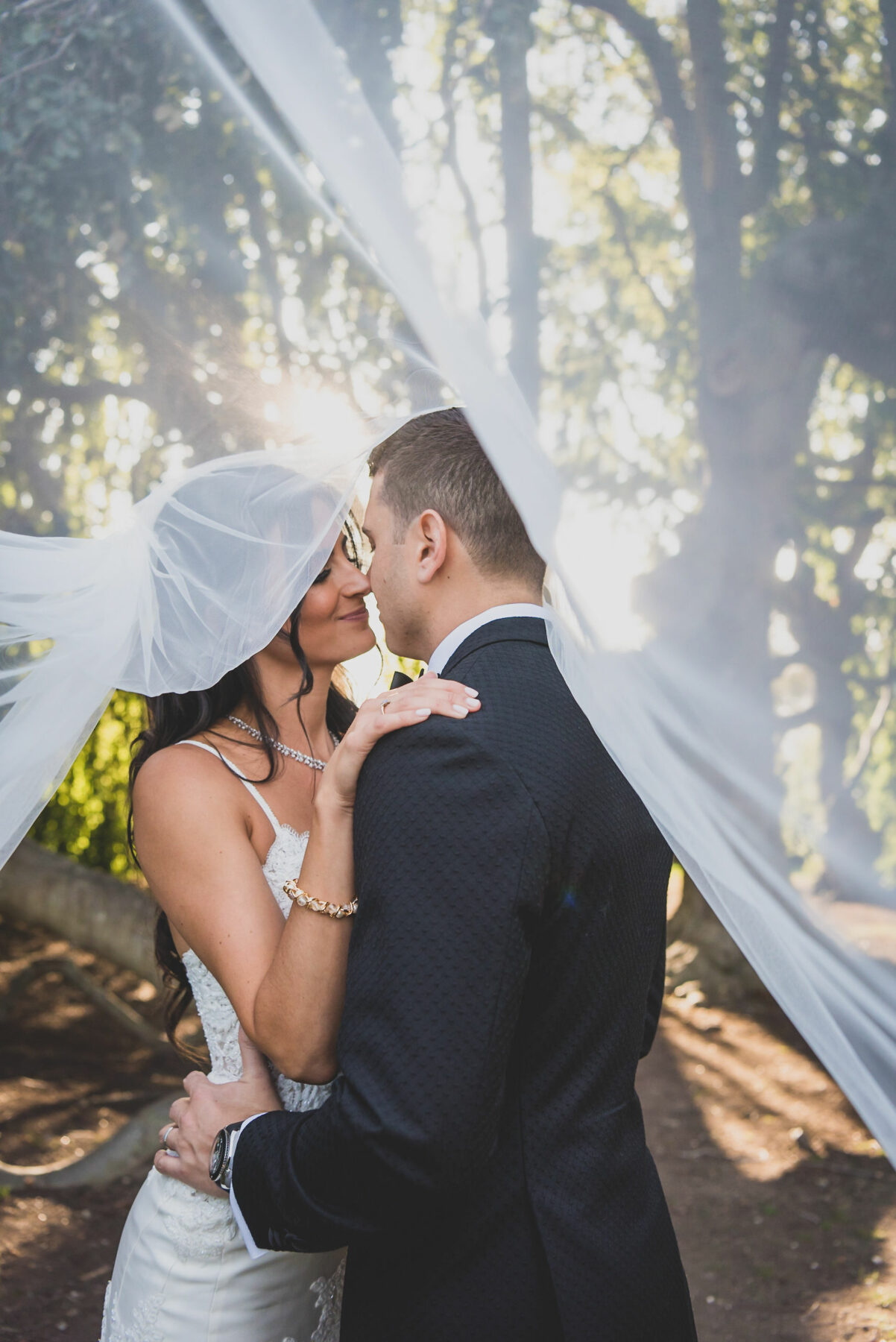 At
Yours Truly Media
,
we will be the first to admit, knowing a camera is around, capturing every detail of a wedding event, can be stressful for the camera shy.
Fortunately, our extensive wedding videography experience has uncovered a few strategies that allow us to capture the apprehensive alongside the eager, so we deliver the best outcome for each wedding event we have the pleasure of documenting.
Tip One: Build a Relationship and Develop Trust
No one is comfortable having a stranger snap their photo. Even if you are with a group of people, and ask a passerby to take a quick picture, there is an uneasy smile that results.
That is why we take the time to get to know our Forever Couples first – long before our wedding videographer outlines their event strategy.
This allows us to learn more about the individuals, and their goals as a couple.
This is also why we recommend couples plan for
engagement photos
, so they can continue to build a relationship with their photographer and get used to having their pictures taken before they are the main subjects of a very busy wedding event.
The more comfortable the couple is with their wedding videographer, the more they will open up and reveal their natural smile and personality.
Tip Two: Set Clear Expectations
The camera shy work hard to stay out of the spotlight. This is especially true during big events.
If the camera shy person in question is the bride or groom, or an integral part of the wedding party, this is obviously not an option.
To ensure they understand the process, they are going to need clear direction, so they know what to expect.
First, simply explain how the day will unfold, and what you are capturing. Next, provide some general tips on what shows up best on film, including stances or facial expressions, so they know that their natural look is all they need. Finally, convey the importance of just being yourself.  
Which leads directly into tip three…
Tip Three: Allow the Perpetually Shy to Be Themselves
Getting the camera shy to open up for pictures is a process. Once you build trust and outline the expectations, encourage him or her to "just be yourself." And continue to build their confidence by encouraging their natural expressions and allowing them to be loose and comfortable.
The more natural they feel, the better they will look on camera.
Tip Four: Guide Their Comfort Level
As the wedding photography or wedding videography session continues, there is a good chance the camera shy individual will loosen up a bit. As you see signs of comfort, gently nudge them into poses they would not have considered initially, so they can begin to explore the exciting side of the shoot without any pressure.
Tip Five: Be Professional
Building a connection and trust between you and the camera shy subject requires listening to their concerns and fears and empowering them with your professionalism.
It is certainly okay to engage in casual conversation to help them relax, drop out of a shy pose, and ease into a more authentic stance. However, it is not okay to exchange personal information or use any language that lacks a professional tone. Doing so can change the mood of the shoot, and lead to immediate distrust.
Are You Worried About Your Camera Shy Companion?
Whether it is your soon-to-be-spouse, a bridesmaid or groomsman, or even an important family member who is camera shy,
contact our experienced wedding videographers
to learn about our proven strategies that allow us to put them at ease and capture their best side.