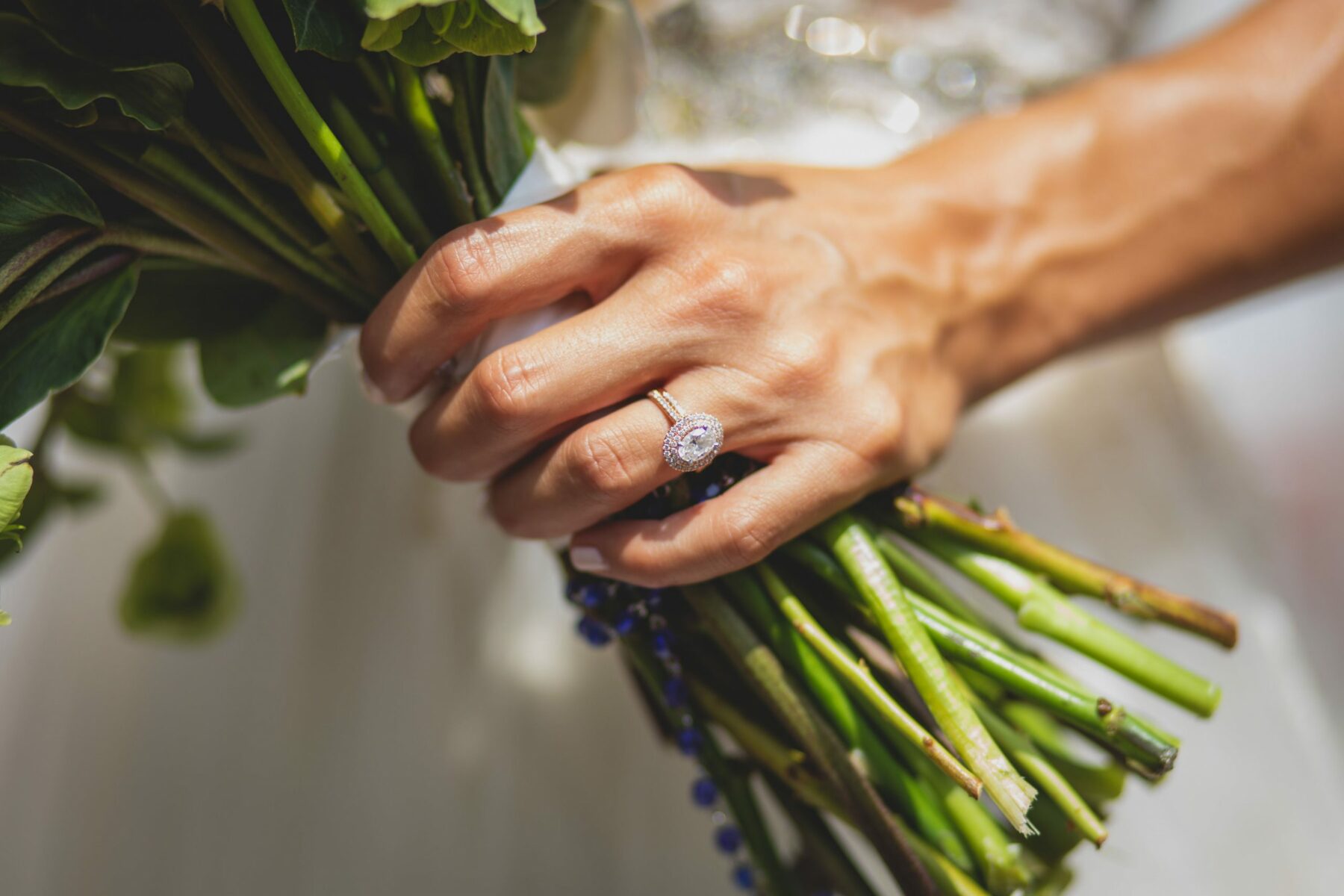 When most people think of wedding videography, they think of grand, sweeping shots of the landscape, venue, wedding party, and guests. And they are not wrong.
The allure of partnering with an experienced wedding videographer is that every detail of your wedding event is going to be captured like a movie, where you and your new spouse have the starring roles.
What many do not think about is the intimate elements that make your wedding day a perfect reflection of each spouse's personal statement and your combined essence. 
Here are six of the must have detailed shots that ensure your wedding videography meticulously captures the spirit of your marriage.
The Wedding Rings
Few things say forever and always like wedding rings, and there are many ways to capture their beauty with a macro lens that provides an up close and detailed shot that gives a stunning view of these prized possessions before they take their rightful place on each spouse's hands.
The Wedding Dress, Shoes & Jewelry
No matter what type of wedding dress the bride chooses, capturing the intricate details of the design or pattern before and after she puts it on makes for an amazing fully detailed wedding videography view. The shoes and jewelry details can also provide an up-close look at each bride's unique style and how it complements the dress.
The Groom's Suit or Tuxedo, Tie & Cufflinks
Like the wedding dress, detailed shots of the groom's attire provide a view of the guy behind the garb. Whether the details are in the suit itself, the bow tie, suspenders, or a set of cufflinks, each groom is certain to add his unique touch to the way his look comes together. This is beautifully captured by wedding videographers in the groom's wedding suite as they guys are getting ready. 
The Flowers
Choosing your wedding flowers is no simple task. And the way they come together in the bride and bridesmaid's bouquets, the groom and groomsmen's boutonnieres, the flower girl's tossing supply, and the centerpieces and decorations throughout the venue deserve to be highlighted for each of their significant details.
The Cake
Whether it is a single tiered design, or a massive cake that will feed hundreds, the design details found on wedding cakes are often so intricate that they must be captured as part of the wedding videography to be believed (and accurately remembered!). 
Sentimental Items
Brides and grooms often bring something of sentimental value into their wedding day to ensure the person who lent or gave it to them knows how important it is to them, or to include significant connections on this important occasion. For brides, it could be earrings that were her grandmothers. For grooms, a handkerchief or watch that belonged to his grandfather.
Your Truly Media Wedding Videographers Capture Your Complete Wedding Event
At Yours Truly Media, our wedding videographers pride ourselves in capturing your complete wedding event – detail by detail – because we partner with each of our Forever Couples to understand what is important to each of them, so we do not miss a thing. If you are interested in securing wedding videography talent that captures the smallest details and the big picture, contact us today to discuss your complete needs with our experienced staff.