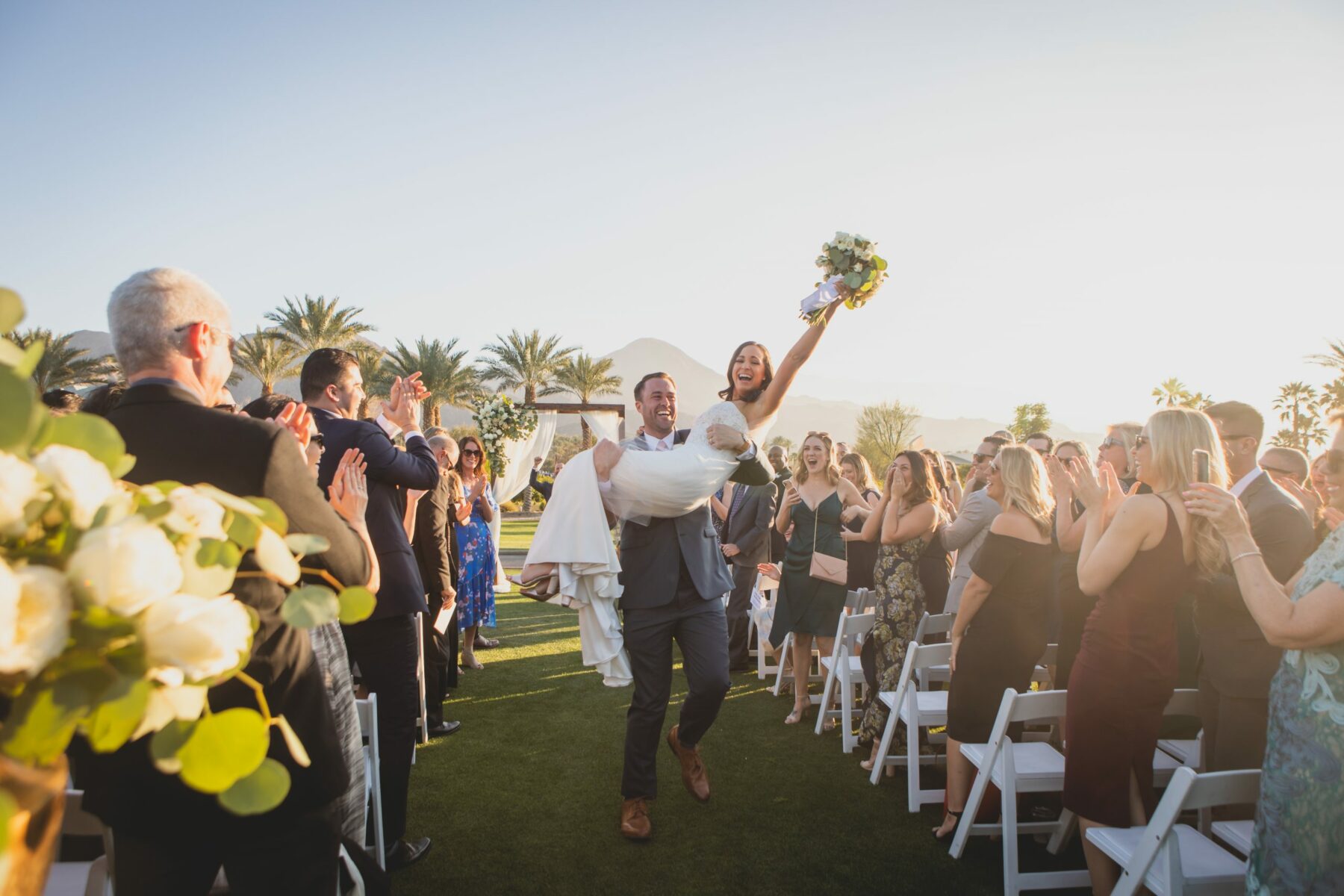 After a very, very long 2020 that saw engaged couples making decisions they never thought they would have to consider — including postponing their weddings, moving their weddings from large sites to intimate settings, or sadly canceling the event altogether — wedding trends have evolved to accommodate COVID-19 safety mandates, smaller venues, and personal preferences.  
Our wedding photographers at Yours Truly Media are excited that many couples are ready to take their wedding events from pause to planning again, and that one of the most important and exciting days of their lives is coming to life in the form of micro-weddings.
We believe, no matter how intimate the celebration, your wedding photography is an important part of your love story, which should be captured by an experienced wedding photographer. 
Here are five reasons why.
Reason #1: Your Wedding Photos Document the Day You Said "I Do"
Whether a micro-wedding is your first option, or a scaled-back version of your previous plans, your wedding day is a true representation of love in its most beautiful form and should be documented by a professional who will provide the wedding photography you'll love now and forever. 
Reason #2: Micro-Weddings are Only Small in Scope
Micro weddings are typically designed to accommodate 50 or fewer guests, which sounds intimately perfect, and a true reflection of the close personal connection soon-to-be-spouses share.
Although small, micro-weddings still feature time-honored traditions — or new customs or beliefs — that make a wedding special to both the wedding party and their guests, which should be captured with precision by a professional wedding photographer.
Reason #3: There is Too Much Physical & Emotional Beauty to Leave Your Wedding Photography to Chance
Technology has advanced incredibly over the years, and amazingly so in the past decade alone. Our wedding photographers know that the average human — with no professional photography training or experience — can take a great picture with nothing more than their cellphone.
Like most people, you may have friends and family members who take seemingly great shots that are consistently celebrated on social media.
But we urge you to consider the importance of the day's events. Your wedding is not a day at the beach, a concert, or a filtered picture of an adorable child.
The wedding party, even if it consists of just the two of you, your attire, the décor, the venue, and the genuine emotions and celebration occurring throughout the ceremony and beyond are more than worthy of a professional wedding photographer's skill, experience, and vantage point.
This is your wedding. It deserves to be captured by a wedding photographer who can shoot and produce images that create a narrative.
Reason #4: Elevate Your Style & Show. It. Off.
No matter the number of people in attendance, this is your wedding day: Why would you miss this opportunity to do something special? Partnering with a wedding photographer allows you to capture the style, grace, and perfection behind your micro-wedding because sometimes smaller is better, and you are going to want to show that off in print and online for years to come.
Reason #5: Wedding Photographers Are True Professionals
When it comes to micro-weddings, you may have more control over the shot selection.
And a smaller guest count may help you communicate the shots that are most important to you while reflecting the wedding photographer's unique style.
An experienced wedding photographer can help provide ideas, inspiration, and creativity that allows you to focus on the joy, happiness, and intimate guest list who are there to truly support you on one of the most important days of your lives.
Ready to Go Micro? Allow Us to Capture Your Wedding Event Brilliantly.
At Yours Truly Media, our wedding photographers pride ourselves in capturing your complete wedding event and are happy to partner with you during your micro-wedding in 2021. Contact us today to discuss your complete wedding photography needs with our experienced staff, so you can enjoy the details of the day without worrying whether they are being captured.