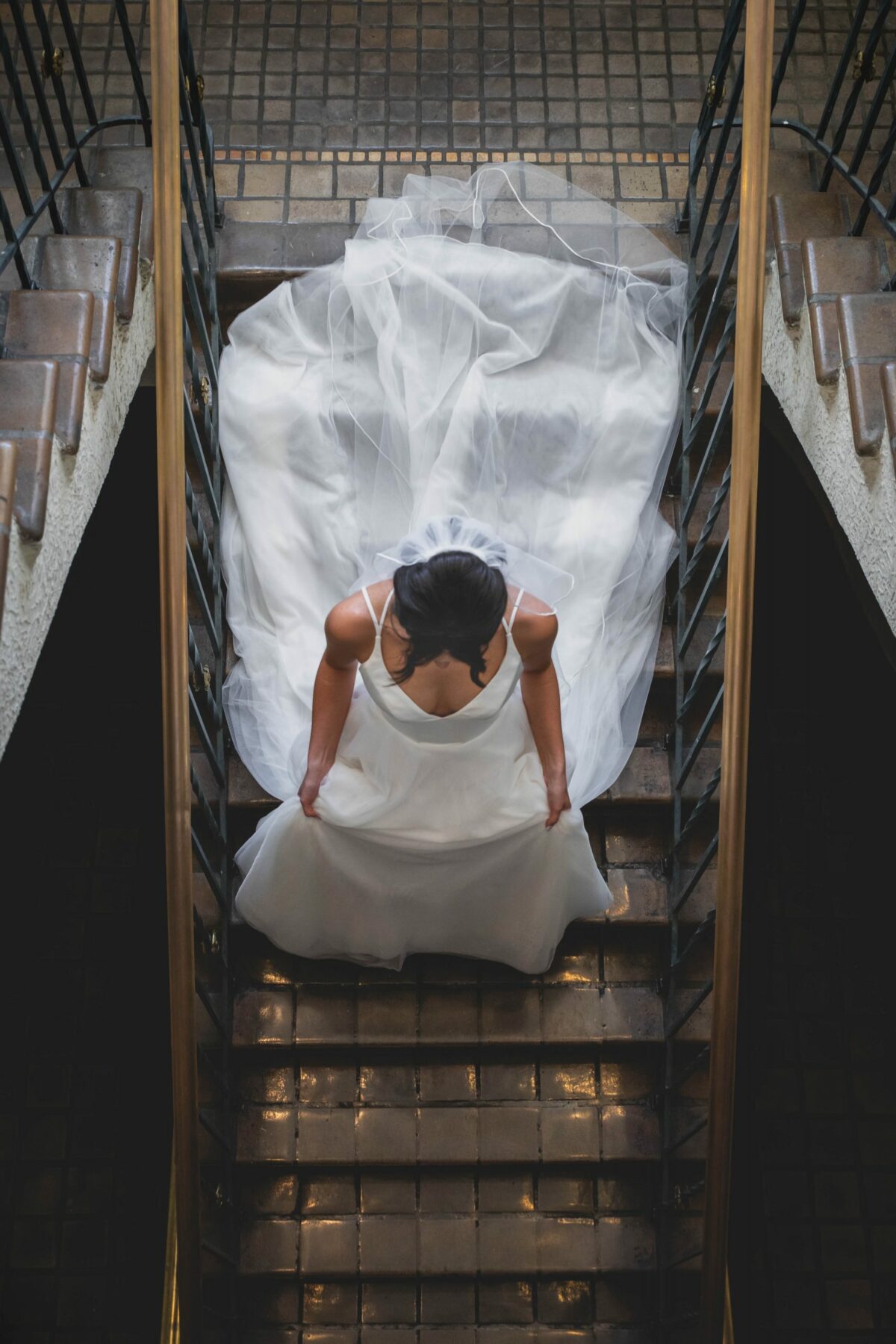 Here are 15 of the most important moments we are certain to capture in their purest forms. 
The First Five Wedding Video Moments: The Pre-Ceremony Developments
Some of the most exciting moments are taking place behind the scenes at every wedding event, and our experienced wedding videographer will be sure to capture them brilliantly, including the top five action scenes before the ceremony kicks off. 
They include the:
Couple and their wedding parties getting ready

Exterior and interior shots of the ceremony venue

Landscapes and details around the venue 

Guests arriving at the ceremony venue

Bridal party arriving at the ceremony venue
The Next Five Wedding Video Moments: The Ceremony
It is time to turn these two amazing people into an official married couple, and our wedding videographer is not going to miss a single second of one of the most important events of your life. 
They include the:
Guests arriving and taking their seats

Bridal parties walking down the aisle, including the groom waiting at the altar

Processional 

Vows, the rings exchange, and the first kiss

Recessional
The joy that is captured during the ceremony is so incredibly special and will be highlighted beautifully, so you can see your love come to life each time you watch the final video. 
The Final Five Wedding Video Moments: The Party
Our experienced wedding videographers know that the reception is their time to shine, because there are so many moving parts to the celebration that they must be on their game. 
Challenge accepted. 
We will capture each exciting part of your reception, including the:
Exterior and interior of the reception venue, décor, table settings, menu, meal and bar

Guests at the cocktail hour and the introduction of the bridal party

First dance, the bridal party dances, parent dances, and guests dancing

Blessing, toasts and cake cutting

Last dance and exiting the venue 
With so many people moving about and an unlimited amount of footage to capture throughout your wedding event, our wedding videographers are not only confident in our skills to record each important moment, but we pride ourselves in capturing tangible memories through the art of movement. 
These are moments you can relive over and over, like a dance with your grandfather, or your grandmother's incredible style and grace. 
Our post-production processes tie each piece together effortlessly, so it appears as though we were following the action around all night, while simultaneously remaining focused on the bride and groom for the duration of their wedding event. 
Are You Looking for Complete Wedding Photography and Videography Solutions in One Place?
At Yours Truly Media, our experienced and talented wedding photographers and videographers can choreograph their skills to provide a complete record of your wedding event. Contact us today to review our packages, and to talk to our staff about your expectations and how we can help surpass them, so you can fully enjoy your wedding day knowing it is being recorded from end to end, with zero exceptions.