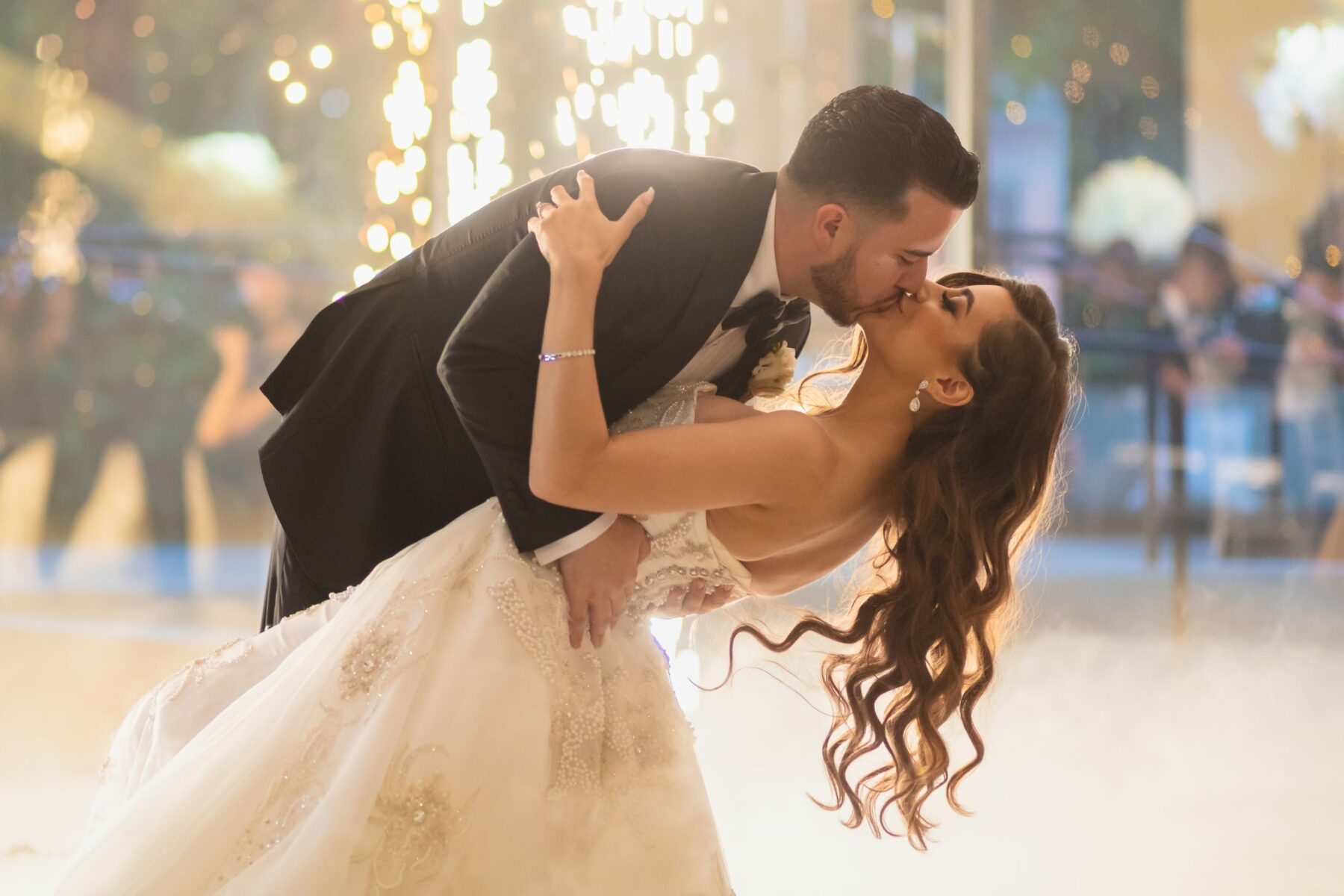 While most couples will become internet sleuths before contacting a potential list of wedding videographers, including visiting websites, reading reviews, and doing their due diligence to ensure the person or company is a legitimate option, it is difficult to form a connection with someone you haven't had a conversation with. 
To say your wedding videography is important would be a gross understatement. But so is your connection to the wedding videographer, who will need to capture your personality, style, and overall identity as a couple through your movements. 
This cannot happen with a stranger behind the lens. 
To follow are ten important questions to ask when booking your wedding videographer, so you are confident in your decision, your connection and their capabilities to capture one of the most important days of your life. 
Question: #1: What are you going to capture during the wedding videography session?
You may know what you want from your wedding photographer, but do know what your wedding videographer is going to capture? Can you ask them to avoid certain parts of the venue or focus on others? Share your concerns and your expectations, so you know exactly what they are capturing throughout the session. 
Question #2: What if the ceremony and reception run longer than expected? Will you stay?
This important question can be coupled with "What will you do when the unexpected occurs?" Your wedding videographer should be part problem-solver and part anticipator when dealing with the unexpected at any point throughout your wedding event. He or she should also be able to tell you about previous challenges they have encountered and how they overcame them, including what they will do when the event runs long. We do have add-on hours that your videographer will discuss with you if the need arises. 
Question #3: Tell me what you know about our wedding venue?
Your wedding videographer may have recorded another wedding in the same place, or one like it, which gives them valuable insight into the venue's attributes that allows your wedding videography to come to life beyond any ideas you may have considered. More importantly, they will understand the challenges associated with the venue, and will create solutions before the big day arrives, so you do not have to worry about any potential lighting or scenery shortcomings interfering with the final product. 
Question #4: Does your wedding videographer follow a dress code? 
Your wedding videographer should never take the attention away from the wedding event, especially with their wardrobe decisions. Our videographers wear a nice black outfit that allows them to remain in the background throughout your entire wedding day. We like to consider our videographers to be a fly on the wall! 
Question #5: Can I choose from different video lengths and wedding videography packages? 
Your project coordinator should be able to tell you what the final product will be per your selected package, including options from the availability of a social media trailer through the final feature, and everything in between, including how much footage they need to capture for each option, so you can budget accordingly. You must know what wedding videography packages you are choosing from, how much they cost, what they include, and that your contract reflects those details. 
Question #6: What am I getting for my wedding videographer money? 
Have your project coordinator explain the complete wedding videography process to you, including how many videographers will be in attendance, what type of gear they have and what it does, how your final video will be edited, what type of post-production music they will use, and — don't forget the biggest question of all — when do I get the final video(s)? 
Are You Ready to Talk to an Experienced Wedding Videographer?
If you are looking for a wedding videographer to take the lead and provide straightforward answers to each of your questions, contact Yours Truly Media today to see how we can turn your wedding event into your very own movie premiere.